Call for proposals / Panel of topics
Proposals can be: scientific papers as results of research activities, portfolio of images, short movies, works of art, multimedia products, drawings (projects, analysis, sketches), innovative objects.
.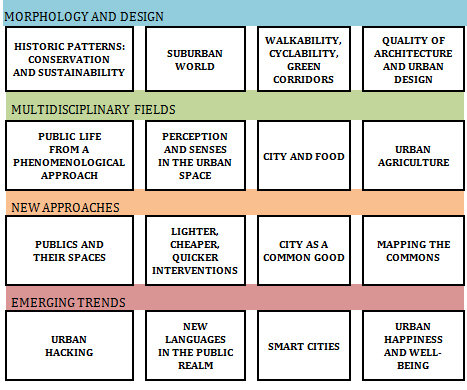 .
Deadline for ABSTRACT PROPOSALS: 4 November, 2013 -> EXTENDED 20 December 2013
Abstract proposals should preferably not exceed 400 words and five key words.
Please indicate the topic of interest when submitting your abstract proposal.
Please indicate clearly your name and your affiliation, if available.

On behalf of the Scientific Committee, we are glad to inform that we will accept abstract proposals until January 20, 2014.

Abstract proposals must be in English, must be original and not under consideration by any other conference.
Abstract proposals can be send to event@cityspacearchitecture.org as a .doc or .pdf document.