Urban Visions. Beyond the Ideal City
URBAN VISIONS. Beyond the Ideal City is an independent film festival which investigates the complexity of the contemporary urban dimension, exploring the connections, intersections and activities that take place in our cities, seen through the complex interweaving of social practices, cultural contexts and human geographies, beyond the stereotypes and widespread consumerist images, with particular reference to the multiple and changing expressions of public life.
It is promoted by the Italian non-profit cultural association City Space Architecture, it is part of A-Place, and is co-funded by the Creative Europe programme of the European Union (2019-2023).
Visit the website of the Urban Visions Film Festival.
HOW IT STARTED
In 2014 City Space Architecture joined the 21st edition of Visioni Italiane/Italian Visions Festival, a well-known Italian film competition promoted by Cineteca di Bologna, a prime centre known globally for film studies, film archives and film restoration. Starting from 1994, the Festival has hosted all those works made by young Italian authors who remain largely invisible, such as short films, documentaries, experimental films, debuts in search of a distribution, providing a place for discussion with other authors and the public. Several film-makers who took part to Visioni Italiane throughout the years are nowadays known nationally and internationally.
Within the Festival, City Space Architecture promoted a brand new section called 'Visioni urbane/Urban visions. Beyond the Ideal City', curated by our President Dr Luisa Bravo: this was a relevant opportunity to develop a research field of activities intended to put urban theory and cinema studies in dialogue and to raise awareness on some contemporary urban issues. The competition brief asked to investigate the existing city, the connections, intersections and urban activities that take place inside it, seen through complex social issues, contexts and human geographies, with an emphasis on human relationships between individuals and to the urban space in which these relations move.
Focusing on the public realm, where public aspects, related to participation, sharing and social practices, mix up with private aspirations, related to individuality, diversity and lifestyles, Urban Visions intended to collect stories of happiness or poverty, success or solitude, compliance or rebellion, beyond the seducing and reassuring shapes of the beautiful, ideal city. Overcoming the stereotypes and well-known images of consumerism, Urban Visions was looking for something that our eyes, deliberately or unconsciously, don't know or can't see.
Embedding artists and film-makers in the architectural and design practice is a consistent plus: cinema is the means to overlap cityscapes with mindscapes, engaging the discussion on a different level of interaction and enjoyment, based on feelings, emotions and personal experience, looking for mental fascination and enchantment.
The reference to films is a tool to open a new perspective, to explore new theoretical paradigms and research methods establishing an effective understanding around urban humanities. This pedagogical approach has been already applied in the past decade in the academic context, through several courses and conference series, and in the professional one as well. Cinema, as the art of narrating spaces and their transformation, is becoming a powerful tool for architects and designers, to describe their work to city managers and to reach the heart of citizens, addressing a kind of meditation of our contemporary life.
(This text is an excerpt from the book chapter by Luisa Bravo included in "Filming the city", published by Intellect and The University of Chicago Press, 2016)
.
Follow 'Urban Visions. Beyond the Ideal city' on Facebook (in Italian):
https://www.facebook.com/FestivalVisioniUrbane/
.
1° edition | Visioni Italiane 2015
First prize: Panorama by Gianluca Abbate
Honourable mentions:
Io li ho visti/I saw them by Chiara Zevi and Maria Laura del Tento
A tropical Sunday by Fabián Ribezzo
.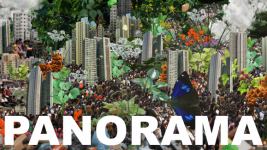 .
2° edition | Visioni Italiane 2016
First prize: London afloat by Gloria Aura Bortolini
Honourable mentions:
Urban Safary by Sebastiano Caceffo
My little Dhaka by Rossella Anitori
.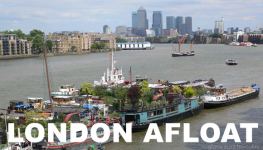 .
3° edition | Visioni Italiane 2017
First prize: Azimut by Emiliana Santoro
Honourable mentions:
Gionatan con la G by Gianluca Santoni
Cinecittà on wheels by Inti Carboni
.
.
---
On Thursday March 30, 2017 City Space Architecture promoted the international seminar 'VISIONI URBANE / URBAN VISIONS. Beyond the Ideal City | Spazio pubblico e narrazioni urbane attraverso il mezzo cinematografico' that took place at Cinema Lumière in Bologna. This seminar was the opportunity to present outcomes of our three-year project, curated by our President Luisa Bravo.
The seminar was promoted in collaboration with Cineteca di Bologna, under the patronage of Municipality of Bologna, of the Department of Architecture of the University of Bologna, of the Biennial of Public Space and the Association of Architects in Bologna, and with the contribution of the University of Auckland, School of Architecture and Planning, New Zealand.
We had a special guest, Colin Fournier, Emeritus Professor of Architecture and Urbanism and Principal Research Fellow at the Bartlett School of Architecture, University College London (UCL) and Visiting Professor at The Chinese University of Hong Kong. He was Bernard Tschumi's partner for the design of the Parc de la Villette in Paris and co-author, with Sir Peter Cook, of the Graz Kunsthaus, a radical museum of modern art in the city of Graz, Austria. Prof. Fournier was an associate member of the famous experimental design group Archigram Architects and was curator of the 2013 Bi-city Biennale of Architecture and Urbanism in Hong Kong and Shenzen. He is currently Chair/ Principal of TETRA Architects 肆合設計.
Read the news about the event here.
Some pictures of the event are available on our Facebook page 'Visioni Urbane. Beyond the Ideal city' (in Italian).
.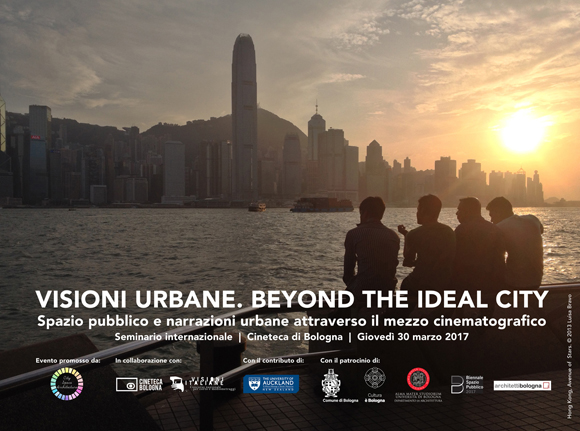 .
---
.....

Read about Urban Visions in the book chapter:

Public life and urban humanities

by Luisa Bravo

.

included in

Filming the city, a book published by

Intellect and The University of Chicago Press

2016