Our project 'Mapping Resilient Communities' at the 17th International Architecture Exhibition, Venice Biennale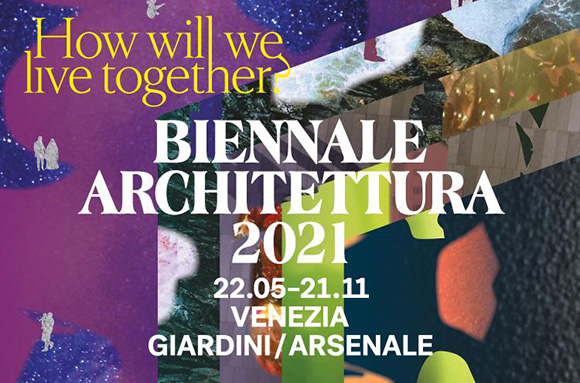 .
We are super excited to announce our participation to the 17th International Architecture Exhibition, Venice Biennale titled 'How will we live together?', curated by Hashim Sarkis and organized by La Biennale di Venezia. Our contribution is included in the Italian Pavilion curated by Alessandro Melis on the theme 'Resilient Communities'.
Since 2019, we have developed the research project 'Mapping Resilient Communities' (webpage in Italian), curated by our Founder and President Luisa Bravo, with Roberta Franceschinelli and Simone d'Antonio, in cooperation with Fondazione Unipolis / Culturability and ANCI - National point URBACT Italy, and with UN-HABITAT, the United Nations Human Settlements Program.
Starting from July 2021, the project is implemented in cooperation with several additional partners, such as Glocal Impact Network and the Biennial of Public Space.
.
The 17th International Architecture Exhibition in Venice opened to the public on May 22, 2021.
Statement from the curator Hashim Sarkis (full statement here).
"The current global pandemic has no doubt made the question that this Biennale Architettura is asking all the more relevant and timely, even if somehow ironic, given the imposed isolation. It may indeed be a coincidence that the theme was proposed a few months before the pandemic. However, many of the reasons that initially led us to ask this question – the intensifying climate crisis, massive population displacements, political instabilities around the world, and growing racial, social, and economic inequalities, among others – have led us to this pandemic and have become all the more relevant.
We can no longer wait for politicians to propose a path towards a better future. As politics continue to divide and isolate, we can offer alternative ways of living together through architecture. The Biennale Architettura 2021 is motivated by new kinds of problems that the world is putting in front of architecture, but it is also inspired by the emerging activism of young architects and the radical revisions being proposed by the profession of architecture to take on these challenges.
Description of the project 'Mapping Resilient Communities' by the curator Luisa Bravo:
"Resilient communities are stories of ambition, courage and stubborn dedication of women and men who believe in the beauty of a better world."
Mapping Resilient Communities is a survey on the Italian and international context aiming at shading light on the industrious and tireless work of public and private institutions, non-profit organizations and informal civic groups that promote ideas, projects and initiatives with a strong connotation of resilience, in its environmental, social and economic terms. The mapping identifies tangible results based on experiences of knowledge transfer, capacity building and capacity development, intended as building something new from the ground up, and promotion of a dynamic and flexible process, built on existing skills and knowledge, involving local actors.
According to UN-Habitat, the United Nations Human Settlements Programme, resilience refers to the ability of an urban system to retain its structure in response to various environmental shocks and stresses, while adapting and regenerating, and simultaneously promoting a positive and sustainable change. Strengthening resilience means reducing risks, increasing skills and decreasing frailties, improving effective and forward-looking responses, developed according to a process of constructive awareness. Resilience also means dealing with public health, according to an approach that is not detached from urban economy and territorial planning, in relation to unpredictable events - such as the COVID-19 pandemic, which found us dangerously unprepared - that are able to cause distress to our normality.
In the Italian context, resilience also deals with the ability to manage extremely bureaucratized processes, developed through systems of standardized rules and procedures, in a complex and highly unstable political scenario: making resilient innovation and thinking outside the predefined schemes and categories encounters many difficulties and it clashes with backward cultural systems unable to model themselves on ideas that introduce radical changes, not only in terms of results but also in terms of language and methods of expression.
Resilient communities have organizational skills, in the management of people and resources, have resourcefulness, invention and entrepreneurship, they experiment, acting beyond what belongs to established practices, often in unfavourable economic conditions. Their work, made up of daily reflections, of continuous opportunities for dialogue and comparison, of intellectual and creative passion, explains the value of human capital that invests in resilience, beyond the logic of profit, pursuing as main goal only and exclusively the common good. Because resilience deals also with the quality of life of individuals and with the collective well-being.
..
Practices of resilience

private initiaitve

Projects of resilience

public initiative

Social and cultural innnovation

for a renewed cooperation
between public and private
.
Navigate the map in full screen mode
.
G L O B A L C A L L
F O R G O O D P R A C T I C E S

Join the Resilient Communities!
Credit: Hero image from the Italian Pavilion 'Resilient Communities'.