Internship SiLab UniBo Italy

---
This project was developed in 2013 as a three-month internship program at SiLAB - Laboratory for Advanced Modeling and Prototyping at University of Bologna in collaboration with BRAVO DESIGN, from Francesco Ciampolini, Silvia Costa, Valerio Francia (students from University of Bologna) and Camilla Carmagnini and Noa Matityahou (students from University of Florence). Supervisor: Luisa Bravo.
Outocomes were presented at the first Biennial of Public Space in Rome, during an international session + exhibition, on May 2013.
.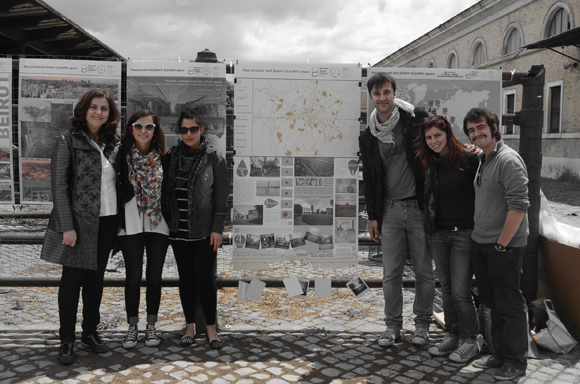 From left to right, Upgrading Bologna working team: Luisa Bravo, Camilla Carmagnini, Noa Matityahou, Valerio Francia, Silvia Costa, Francesco Ciampolini showing the panel exhibited at the Biennial of Public Space in Rome, 2013.
.
Upgrading Bologna (version 2.0) develops a conceptual approach dealing with the city's boundaries (physical and mental), its center and its periphery and the thin line between physical existence and collective perceptions. By building a new physical city wall that redefines the city center, we claim to tear down the imaginary walls built in our minds and recreate the existing perceptions regarding to the city center and the periphery, mixing them, redefining their borders and enlarging the overloaded city center into the suburbs. By twinning the public spaces in the suburbs with the ones in the center, mixing their functions and reflecting them on the other part, we are underlining the similarities and the differences between the center's public places and the periphery's public spaces and suggesting new ways in which they can benefit one another.
.
.