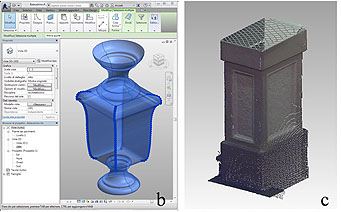 We are delighted to announce that City Space Architecture is partner of Carleton University (Ottawa, Canada) in the research project called "New Paradigm / New Tools for Architectural Heritage in Canada", funded by the Social Sciences and Humanities Research Council (SSHRC) Partnership Program.
New Paradigm / New Tools is intended to explore the implications for architectural practice and pedagogy in what Gustavo Araoz characterizes as a "new paradigm" for heritage conservation. Araoz, president of the International Council on Monuments and Sites (ICOMOS), observes that, while the parameters that guide theories of conservation have gradually moved toward intangible heritage, the practice of heritage conservation remains doggedly preoccupied with monuments. To address this, Araoz argues that we must separate the heritage values associated with cultural objects from the objects themselves. The role of the heritage architect, then, is not as a guardian of buildings per se — but as an agent for "managing change" through negotiation with competing cultural voices.
"New Paradigm / New Tools for Architectural Heritage in Canada" is coordinated by CIMS - Carleton Immersive Media Studio and it is involving leading international institutions and universities.
Read More »