Workshops
City Space Architecture's Lab since 2014 promoted several workshops, involving students, graduated architects and engineers, master and PhD students, scholars, academic professors and professionals.
.
2014
3D Modeling for dummies in Bologna, Italy
.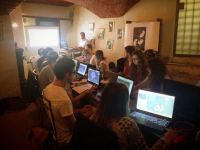 .
2015
Public Spaces of Everyday Life, presentation of our collaborative research project 'MaPS. Mastering Public Space' at Biennial of Public Space in Rome, Italy.
Read a report of our workshop published on PLANUM. The Journal of Urbanism (in Italian).
.

.
Barcelona by design, at ETSAB, Universitat Politècnica de Catalunya, Barcelona, Spain
in collaboration with University of Parma (Italy)
.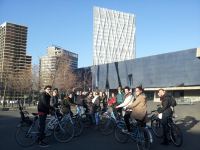 .
2016
BIM for Dummies in Bologna, Italy
.