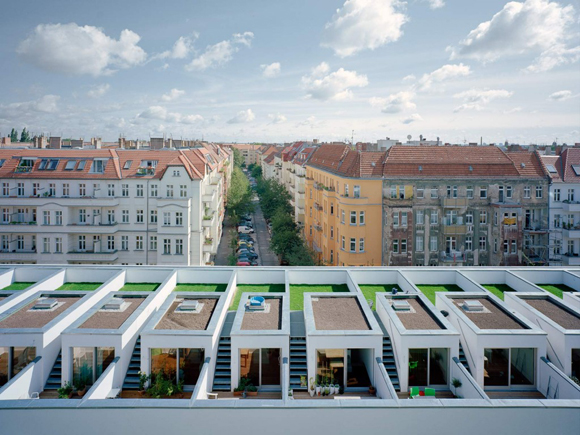 .
After several weeks of intensive work, we are finally ready to leave for the upcoming international workshop 'Entrepreneurial City Lab' which will take place in Berlin on May 22-28, 2017 at ANCB The Aedes Metropolitan Laboratory. The workshop is organized by the School of Architecture of The Chinese University of Hong Kong. City Space Architecture is proud to be among partner organizations, together with U-Lab, University of Technology Berlin (TU Berlin) and the Department of Architecture of the University of Florence, Italy.
This workshop offers the opportunity to explore the city of Berlin as a case study of an Entrepreneurial City. Throughout its turbulent history, Berlin has been an urban laboratory. From Karl-Friedrich Schinkel's 19th century planning, to speculative tenement blocks, modernist "Siedlungen", the international building exhibitions of the 1950s and 1980s, to recent co-operative housing and working projects, the city has continually experimented with new approaches addressing changing urban issues. Most recently, it developed innovative approaches to integrate a new arriving migrant population. The 'Entrepreneurial City Lab' will interrogate how this has been achieved and how we can learn from Berlin for contemporary approaches in urban designs.
The workshop will focus on six exemplary urban forms in Berlin, that can advance our understanding of how this contemporary Entrepreneurial City developed:
1) City of the 19th Century and its 1980s (IBA 1987) and recent regenerations
2) Siedlungen of the 1920-30s
3) Socialist City of the 1950s-80s
4) Interbau Berlin-West of the 1950s
5) Gross-Siedlungen of the 1960-70s and their regeneration
6) Co-housing projects of the 1990-2000s
The workshop offers an intensive learning experience by combining field studies of different areas of the city as well as lectures and seminars helping the students to understand the various aspects of Berlin's urban form and implications for quality of living, social inclusion and economic opportunities.
.
Read More »