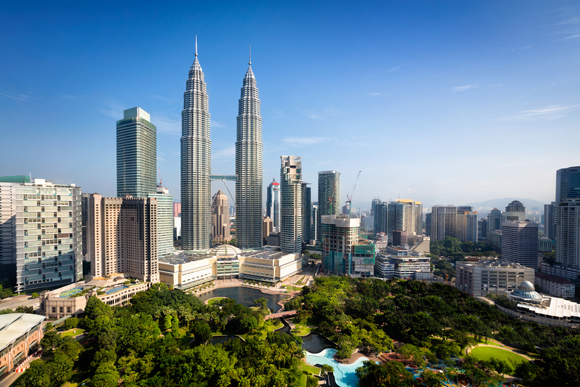 Petronas Towers, Kuala Lumpur, Malaysia.
.
City Space Architecture has been selected to be part of the upcoming Ninth session of the World Urban Forum (WUF9), taking place on 7-13 February 2018 in Kuala Lumpur, Malaysia, convened by UN-Habitat, the United Nations Human Settlements Programme. This ninth session has been recognized by the General Assembly resolution 70/210 as the first session to have a thematic focus on the implementation of the New Urban Agenda (NUA) adopted at Habitat III, the United Nations Conference on Housing and Sustainable Development, held in Quito, Ecuador, in 2016.
City Space Architecture is among accredited stakeholders and will have an exhibition space at the main venue of the Forum, at the Kuala Lumpur Convention Centre, besides the Petronas Towers. The title of our exhibition is 'We the people, We the public Space', promoted in collaboration with the Queensland University of Technology (Australia), The Chinese University of Hong Kong, the University of Auckland (New Zealand) and Thammasat University (Thailand). The curators of the exhibition are our President Luisa Bravo and our Honorary Member Mirko Guaralda, in collaboration with our Honorary Members Hendrik Tieben and Manfredo Manfredini, and with Winyu Ardrugsa and Jarunee Pimonsathean from UDDI Thammasat University. The organizational manager of our exhibition space is our Founding Member Valerio Francia. We will showcase our international projects on public space, including our successful The Journal of Public Space, and we will spread information about our networking activities and events with global partners, engaging more people on our campaign 'Stand up for Public Space!', that we launched at the Habitat III conference in Quito. We are among 200 selected exhibitors from 50 countries!
We will also coordinate a networking event, the proposal we submitted last November in response to the WUF call, has been selected by the WUF Secretariat, entitled 'We the public space: strategies to deal with inequalities in order to achieve inclusive and sustainable urban environments', taking place at the Kuala Lumpur Convention Centre, on Sunday 11 February 2018, 3.00-5.00pm, room 402.
Our President Luisa Bravo will be also engaged in multiple events at WUF9, including a side event promoted by IHC Global at Next City World Stage, a training event promoted by UCLG ASPAC, a networking event promoted by General Assembly of Partners (GAP) Older Persons, a side event promoted by Urban Synergies Group, a networking event promoted by University of Auckland, a side event promoted by KTH Centre for the Future of Places, a side event promoted by the Consortium for Sustainable Urbanization (CSU) and a networking event promoted by Nagrika.
Follow City Space Architecture's activities at WUF9 in Kuala Lumpur on our social media, follow the hashtag: #wethepeople #wethepublicspace #standupforpublicspace #jps
Daily updates also on Facebook, follow the event: City Space Architecture at WUF9 and open the tab 'About discussion' to see daily reports of our activities.
A full list of our events is available at: www.cityspacearchitecture.org/wuf9.
Official hashtags of WUF9: #wuf9 #cities2030 #cities4all #newurbanagenda #publicspaceKL
.
Read More »